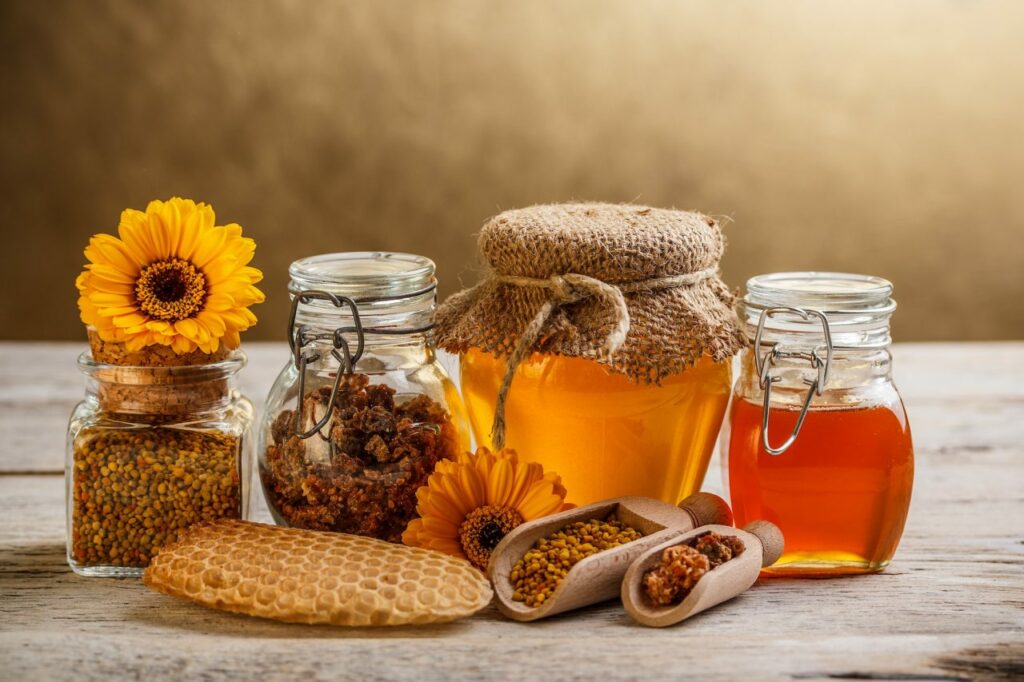 In a privately owned area of 4,000 square meters 12 kilometers outside Thessaloniki, we started 5 years ago to plant beekeeping plants that we transfer from the Greek countryside and even from areas where they thrive and are efficient for beekeeping.e.g. Sousura from Halkidiki, thyme from Peloponnese, trachea pine from Thassos, Chalepio from Kassandra, pine trees from Sithonia, fraxo (apple tree) from Holomontas, asphacus from Galaxidi, eucalyptus from Patras etc.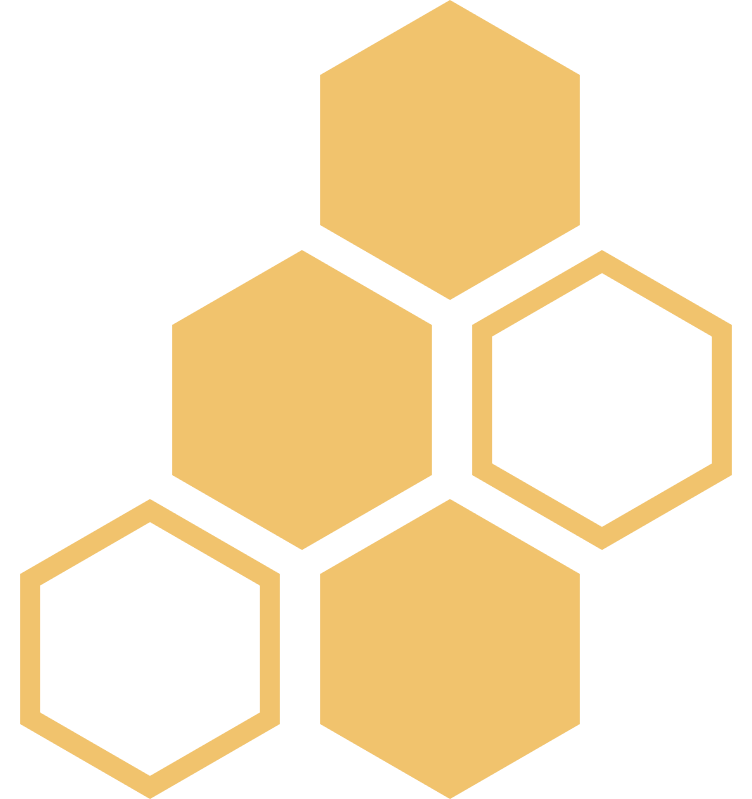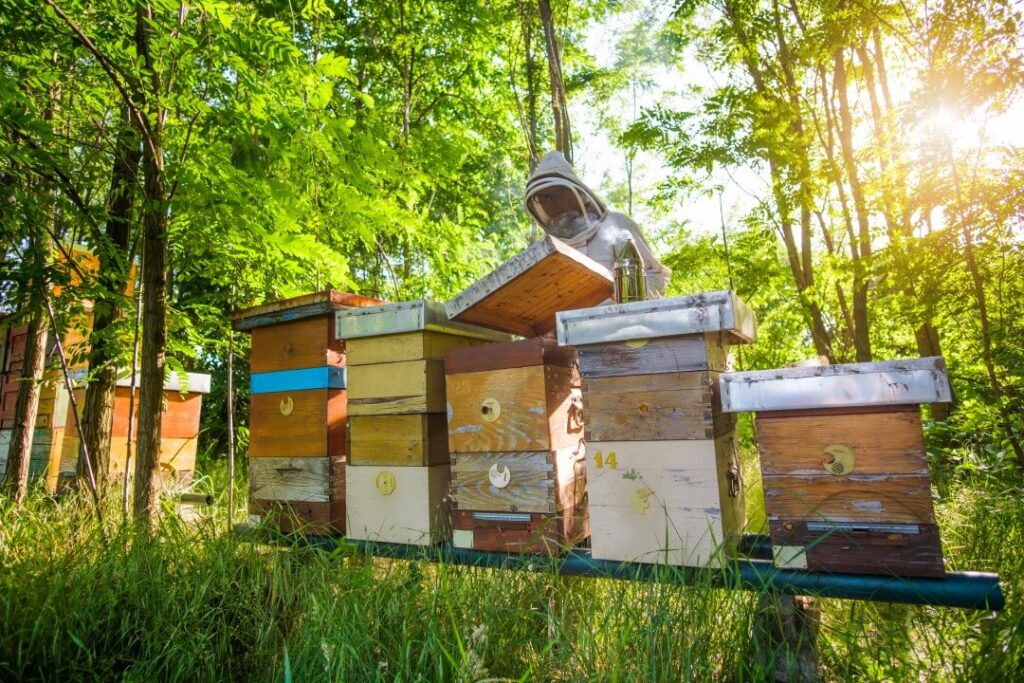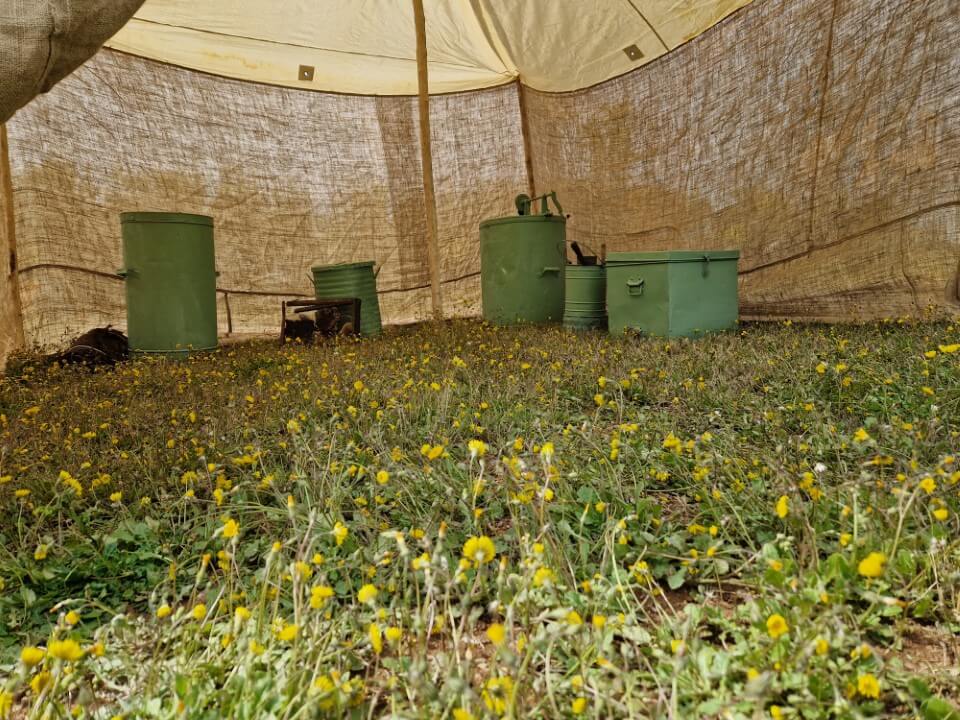 The history of Greek beekeeping is set in a section of the botanical garden with traditional hives from all parts of Greece, with tools from the last century, with a traditional tent for beekeeping.
Transportation screens for beehives made of goat hair at the end of the 19th century, but also beehives from Mount Athos, beehives from Chalkidiki, tree hives (beehives) from Chios, clay hive from Crete, beehive from Evros, wooden hive from Pelion.
A tarpaulin drilling tent with all the tools used up to 50 years ago, manual drilling machine, samovar or fufu, bees' knife, scaling sword are placed inside the tent.
Family tools used by 4 generations of beekeepers, used by Grigorios Kabouris (1867 – 1970), taken over by Theodoros Kabouris (1923 – 2003), used by Pavlos Kabouris (1956 – ) and now owned by Theodoros Kabouris, are set up inside the farm and are waiting to be discovered.
The beekeeper's various tools are not in a room but scattered outside in nature. .
The apiary is an ideal destination for group excursions. Visitors can learn more about the life of bees and honey production. They can also see the beehives and taste the fresh honey. Group tours of the apiary are a fun and educational experience for all age groups.